"What helps people, helps business." -Leo Burnett
We are a well established brokerage offering professional real estate services to Buyers and Sellers of Single Family, Multi-Family homes and Commercial & Investment Real Estate in downtown Toronto. Adams Real Estate was originally established in 1965 by veteran broker and real estate developer Denis Adamidis, and soon became one of the most well regarded firms in the Toronto market. Denis' dedication to his clients and his track record of providing them excellent results when buying and selling residential and commercial real estate earned him the reputation as one of the city's top real estate brokers.
Following in his father's footsteps, in 1986 Louis Adamidis earned his real estate license, and two years later became a real estate broker.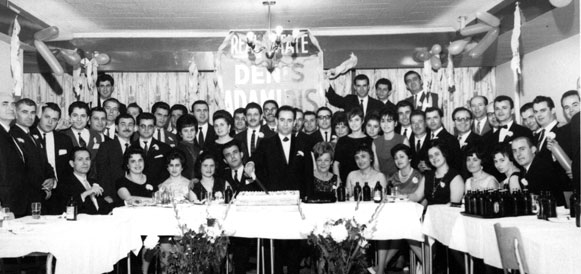 As a 2nd generation real estate broker, Louis brings to the table over 30 years of experience helping clients make great deals in Toronto's real estate market. He has an expert knowledge of Toronto's urban neighbourhoods, and is a highly effective and experienced negotiator.
Marking a milestone in 2011, Louis was inducted into the Toronto Real Estate Board's 25 Year Membership Club.
Let your best interests be represented with professionalism and experience.